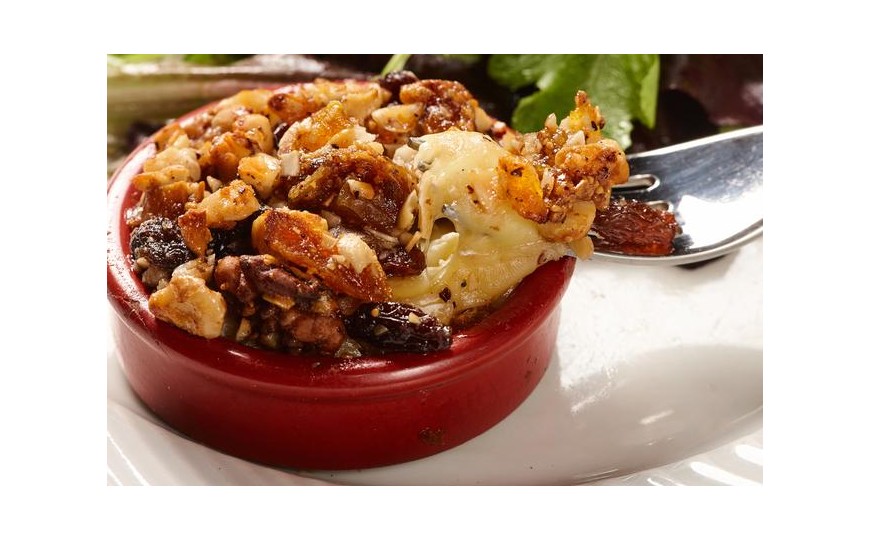 CRUMBLE FROM SAINT MARCELLIN
Production
- Preparation time: 10 min
- Cooking time: 6 min
- Difficulty: Very easy
Ingredients
for 4 people
- 4 Saint-Marcellin
- 1 dried fig
- 1 dried apricot, 2 walnuts, 3 hazelnuts, 4 tablespoons of Muesli with dried fruits, 3 tablespoons of thousand flowers honey.
Preparation of the recipe
Preparation
Especially take the Saint-Marcellin out of the refrigerator and leave it at room temperature at least two hours before putting it to cook. Place the cheese in a terracotta pot (Attention, the pot must be adapted to the size of the Saint-Marcellin). Cut the fig, apricot, walnuts and hazelnut into small pieces. In a bowl, mix the Muesli and the dried fruit.
Cooking
Bake under the oven grill at 210 ° for 5 to 6 minutes.
Advice
Serve with a walnut oil and apple cider vinegar salad.ed.