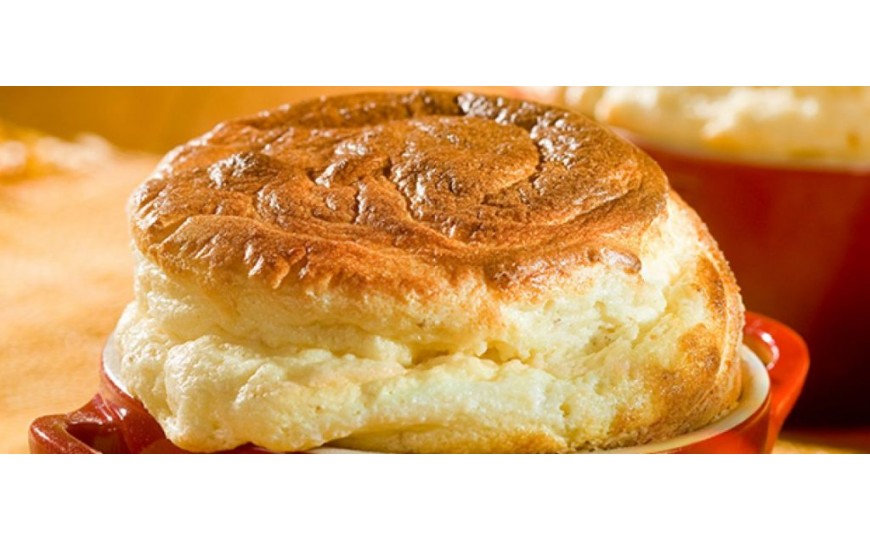 Soufflé in Comté
Ingredients (For 4 people)
Preparation time: 20 mins
Cooking time: 35 mins
Total: 55 mins
- 160 g grated Comté
- 3 eggs
- 30 cl milk
- 30 g flour
- 60 g butter
- 1 pinch of grated nutmeg
- Salt pepper
The soufflé recipe:
Prepare the béchamel: melt 50 g of butter in a saucepan, then throw the flour in the rain to avoid lumps and cook for a few seconds while stirring. Pour the milk in a drizzle, continuing to stir to obtain a smooth cream. Salt, pepper and season with nutmeg.
Preheat the oven to 210 ° C (th. 7).
Generously butter and flour a soufflé dish; keep cool. Separate the egg whites from the yolks. Lightly salt the whites and turn them into firm snow. Remove from the heat and add the egg yolks and Comté to the béchamel, stirring strongly. Then gently fold in the egg whites so as not to break them.
Pour everything into the buttered pan and bake for 35 minutes. Monitor frequently through the oven glass and serve immediately after cooking is finished.