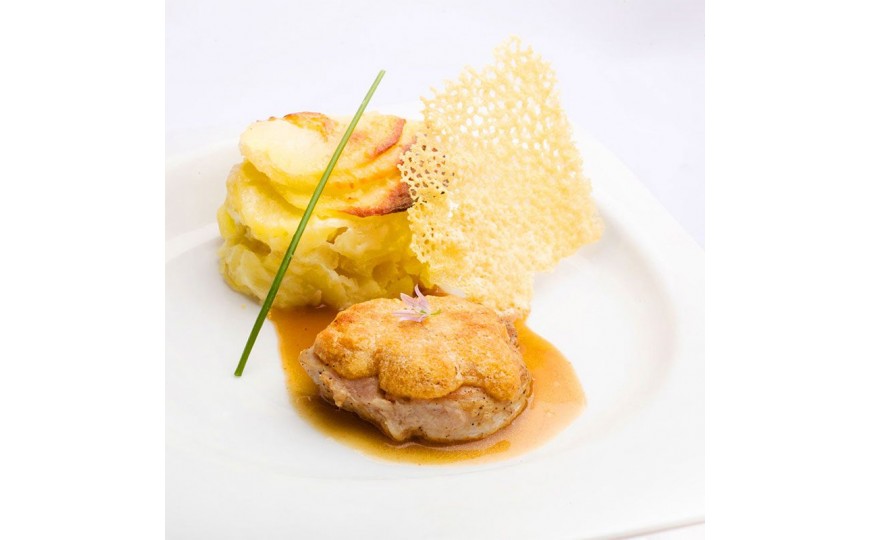 Pork tenderloin with Saint Nectaire
Ingredients for 4 persons
- 200gr of St Nectaire
- 1 Pork tenderloin
- 100gr of breadcrumbs
- 100gr of butter
- 25cl veal stock
- Salt pepper
Make a paste with the Saint-Nectaire, breadcrumbs and butter. Knead and spread like a pie crust. Reserve in the fridge for 10 minutes so that the dough obtained hardens. Cut it into a 3 cm square.
Cut the pork tenderloin into 1 cm slices and sear them in a very hot pan with a little fat on each side. Add salt and pepper. Once the pieces are colored, place the squares of dough on them.
Put everything in a dish and place in a hot oven (220 ° C) on the grill position for 5 minutes to brown the preparation with Saint-Nectaire.
When removed from the oven, deglaze with a veal stock.
serve with a gratin dauphinois.